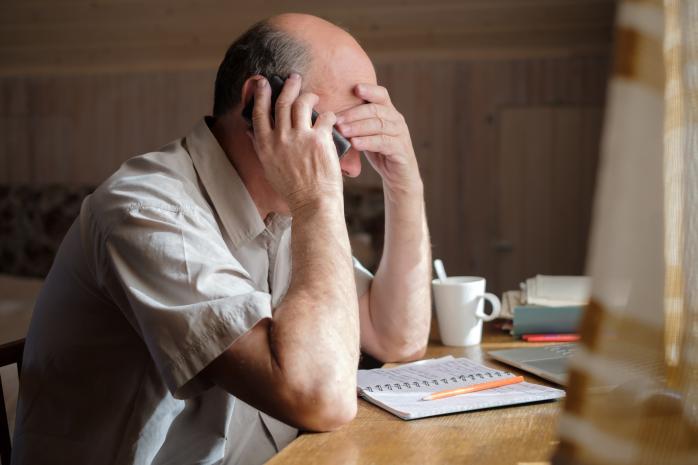 Children and adults have responded differently to recent international crises, namely the COVID-19 pandemic and the war in Ukraine. Based on phone calls made to helpline numbers in Germany, researchers analyzed the frequency and subject of calls between January 2019 and May 2022. They observed that the distress among adults increased following the onset of the pandemic and the Russian invasion of Ukraine. As for children and adolescents, the study published in "Nature" reveals a shift in the topics of their calls, highlighting the significant impact of imposed social distancing during COVID-19 on this demographic.
Marius Brülhart (University of Lausanne), Valentin Klotzbücher (University of Freiburg, Germany), and Rafael Lalive (University of Lausanne) analyzed 3 million calls to assistance helplines between January 2019 and May 2022. Children, adolescents, and adults did not react in the same way to the two recent international crises. The number of calls made by individuals up to 20 years old did not significantly change. However, the most significant change relates to the subject of the conversations. The pandemic led to a decrease in calls about school and peer-related problems, likely due to school closures. These topics were replaced by family-related issues, indicating a shift in primary social relationships during periods of (semi-)confinement. Calls related to mental health also increased, especially concerning severe mental health issues in children, as the pandemic persisted, possibly reflecting pandemic fatigue.
Adults displayed increased fears and anxiety during both the pandemic and the war. Calls regarding loneliness particularly rose during the pandemic. Concerning parents, helpline data underscore the pandemic's impact on parents' own well-being, mirroring the escalation of mental health problems among youth and suggesting significant family-level effects. Indeed, calls related to children's mental health initially decreased but then increased in 2021, indicating prolonged strain. Similarly, parents' distress regarding their own lives experienced a delayed increase during the second year of the pandemic, reflecting feelings of overwhelm and helplessness. 2022 saw a peak in concerns related to burnout.
Valuable Insights for Targeted Population Support
From the beginning of the pandemic, individuals over 65 years old have been the focus of numerous protective measures. Information about the psychological distress of the population is a prerequisite for effective crisis management and complements this picture. It contributes to an overall understanding of the costs and benefits of policy measures and helps identify vulnerable groups in need of targeted support. These findings provide valuable insights into the diverse impacts of these crises across different age groups. They highlight the complex interplay between societal events and mental well-being.
Full article
Brülhart, M., Klotzbücher, V. & Lalive, R. "Young people's mental and social distress in times of international crisis: evidence from helpline calls", 2019–2022. Sci Rep 13, 11858 (2023). https://doi.org/10.1038/s41598-023-39064-y
Research project "Helpline calls, job finding and interview training in the Covid-19 crisis"